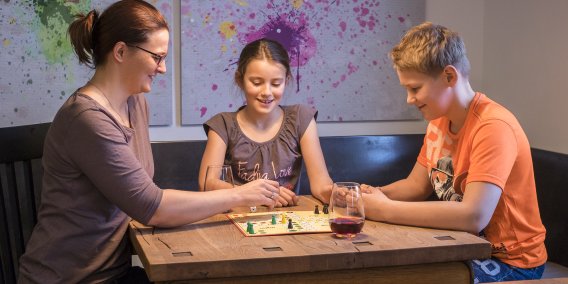 Free family holiday programme
Barkeeper's mixing course, city rally through Oberstdorf or bouldering, we offer your children a varied holiday programme, every day!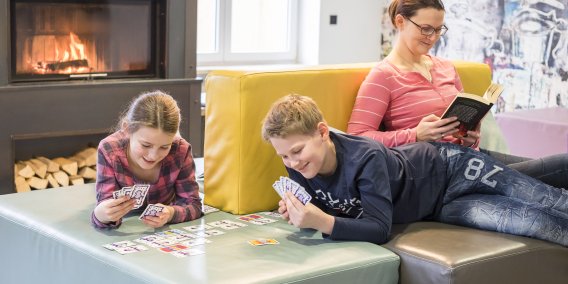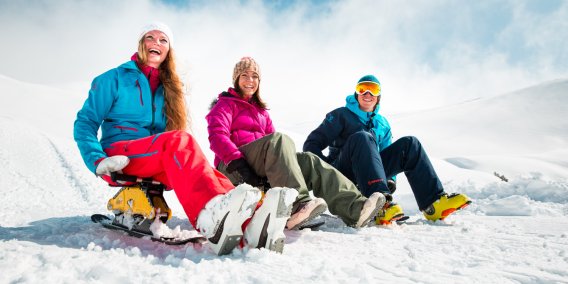 Adventure
Unforgettable family adventures await you in and around Oberstdorf: The Secret Key, Wonnemar Aqua Park, Ice Sports Centre, Allgäu Coaster, Flying Sölli, Söllereck Climbing Park, Natural Pool at Freiberg Lake, and so much more...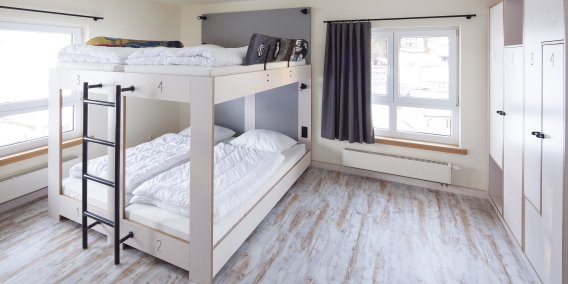 HOLIDAY
A family holiday doesn't have to be expensive and complicated. Our family all-inclusive holiday proves this by offering an unbeatable price-performance ratio. Not only will our inclusive services such as breakfast, mountain break snacks for on the go and evening meals convince you, but also our laid-back atmosphere with sufficient space for enjoying both the indoors and outdoors.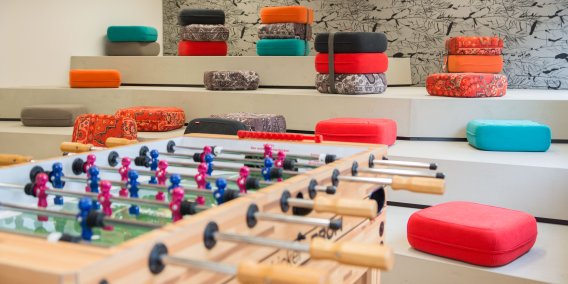 Affordable family holiday
Mountain break snack (includes a sandwich, sausages with bread (for the adults), fruit, a chocolate bar and a beverage)
Dinner, main dish with a beverage
Free daily family holiday programme with adventure day, Federal Hostel Games, Oberstdorf Rally, and lots more (May - Nov)
Overnight stay with breakfast and dinner served with non-alcoholic beverages, plus a lunch package with beverage
Angebot
1 night in a three bed dorm
for 2 parents and 1 child
Always included for you!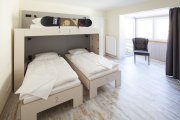 Bed linens and Wi-Fi
As is the case in most hostels, here you'll also have to make your own bed. We will provide you with bed linens. Free Wi-Fi in the hostel.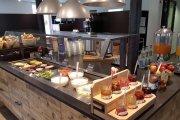 Delicious breakfast
Help yourself at our savoury and abundant Hostel breakfast. Fresh rolls, coffee, egg station, muesli, fruit and lots more.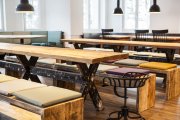 Dinner
A delicious dinner with a main course served with salad and a beverage. The dinner ends with a tasty dessert.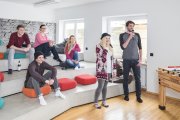 Exciting common areas
It doesn't matter whether trendy kitchen, dining room, table soccer room, fireplace room or cinema - lots of room to meet up with others.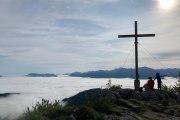 Mountain snack
Lunch bag incl. beverage (1 sandwich, 1 piece of fruit, 1 chocolate bar, 0.5 l apple juice spritzer)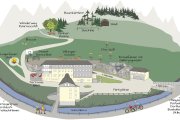 Outdoor playground
Slacklining, jumping on the trampoline, bouldering or taking a dip in a small mountain pool? No problem – you'll find all of that here.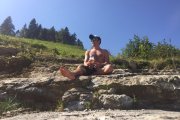 Tips from the Hostel Crew
The hostel crew will be more than happy to help you organise your activities in and around Oberstdorf! Simply ask us.