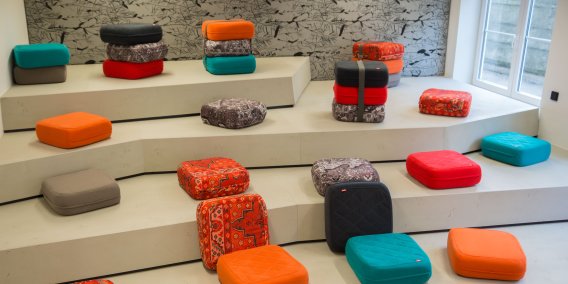 Exciting common areas
Here you will find lots of room to meet up with others.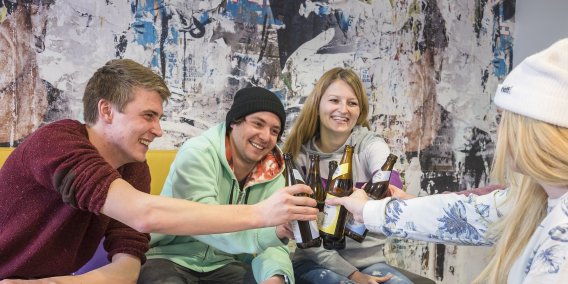 Be a part...
... of our shared holiday accommodation and, together with other travellers, experience an incredible and unforgettable time at the Oberstdorf Hostel. Do things like cooking, eating, planning trips or enjoying an evening at the hostel together to make your stay even more rewarding.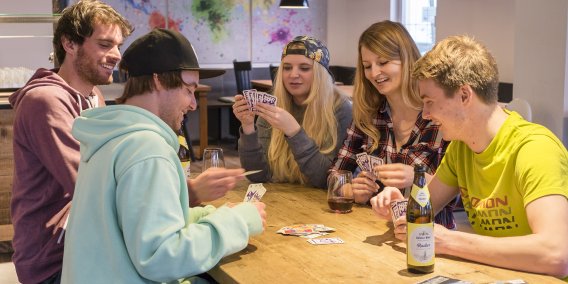 Meet your friends...
... for cooking or savouring a meal together or meet some new friends. Regardless of whether at breakfast or dinner, there is always enough room to eat together, to chat and just enjoy.

On Saturdays during the summer, enjoy a succulent BBQ on our spacious hostel terrace (€16.90). So delicious...
Enjoy your time in the common areas